Hello my dears!
Here I am Sunday morning, getting ready to get the girls from friends and drinking coffee. No cup of tea here, unless it is a glass of Sweet Tea.
Hope everyone is having a great weekend.
We here at the Dragonfliez House have been busy all week at work and haven't had much time to do too many projects. Though I did so many last weekend that I still need to post them. I do believe that my wrist is still recuperating from all the painting that I did.
Though I haven't been to busy to read my blog list. Have you all seen the talent out there?? All I can say is WOW!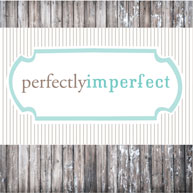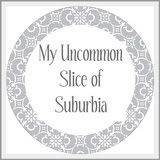 Just to name a few.
Gorgeous and talented ladies that make you think about the projects and set goals on what you want to do for your home and family. I mean Miss Mustard Seed has step by step video tutorials on making slip covers.
My newest read is
Country Farmgirl
. Sweet and cute little Sarah. Love her idea of bringing back the family garden and feeding her family from it.
All of you have been great reads and I am so sorry that I have been so busy this week.
I am finishing up my stairs. 2/3 of the way done now!
And I will leave you with the daintiest little flower given to me by a friends child.
ignore the major need of a manicure!
It is her favorite color and mine!
Believe it or not this was taken with my cell phone camera. A few minor adjustments to my setting and a cute little picture.
Until new time,
hugs